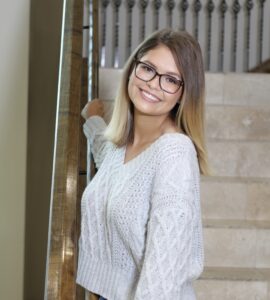 Lea Seaberg, VP of Communications
Industrial and Systems Engineering, 2nd year
Hometown: Tampa, FL
Email: swevpcommunications@gmail.com
Description of Position: the VP of Communications sends weekly newsletters, manages GT SWE social media accounts, updates the GT SWE website, documents events, and maintains the evernote for current opportunities and the slides for general body meetings. The main purpose of the position is to communicate with the general body of members and foster awareness of upcoming events and opportunities.

Favorite SWE Memory: National Conference, Donuts with Mentors, SWEaster Egg Hunt

Other Involvements: GT Marching Band, Tau Beta Sigma

Career Goals: To work in a fast-paced environment where I can continue my education and make an impact!
---
Communications Chairs
Caroline Dunning, Webmaster
Electrical Engineering, 2nd year
Hometown: Woodstock, GA
Email: gtswewebmaster@gmail.com
Description of Position: Update the GT-SWE website with current corporate partners, officers' biographies, pictures, and more.
Favorite SWE Memory: Conference, holiday socials, the make-a-Gameboy workshop, mentorship events
Other Involvements: The Space Systems Design Lab, Eta Kappa Nu, Honors Program
Career Goals: Earn a master's degree in electrical engineering and design electronics at a large company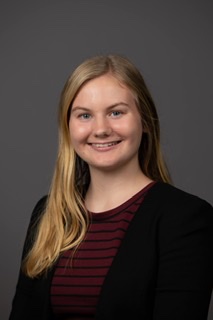 Rebekah Geil, Historian
Aerospace Engineering, 3rd year
Hometown: Kennesaw, GA
Email: swehistorian@gmail.com
Description of Position: The historian's role is to capture and preserve all the SWE memories that happen this year! This includes taking pictures, putting together videos, and making an end of year scrapbook.
Favorite SWE Memories: All the fun events like painting parties and getting to volunteer with kids!
Other Involvements: The Navigators, the Aero Maker Space
Career Goals: I'd like to work as a NASA flight controller.
Samina Patel, Social Media Chair
Aerospace Engineering, 2nd year
Hometown: Douglas, GA
Email: gtswesocialmedia@gmail.com
Description of Position: The role of my position is to assist the VP of Communications with developing social media graphics on Instagram and other platforms. I help update our social media platforms with information regarding our meetings, upcoming events, and all the different opportunities we provide.
Favorite SWE Memory: One of my favorite SWE memories is the the Exec-Chair retreat we had at the beginning of the semester. It was an incredible and fun experience getting to know the other chairs. I had an amazing time making new friends and bonding with everyone!
Other Involvements: Astronomy Club, Little Einsteins Organization
Career Goals: Attend grad school for Space Policy and work with NASA in international or domestic space policy.
---
Corresponding Committee
TBA!