President Lindsey Trejo swegrad@gmail.com
Lindsey Trejo is a fourth year Ph.D. student in Bioengineering. She received her B.S. in Biosystems Engineering and Biochemistry from the University of Nebraska – Lincoln and M.S. in Biokinesiology from the University of Southern California. She currently studies how muscles and tendon properties change with age and whether passive elastic ankle exoskeletons can improve walking in older adults. She enjoys crafting and hanging out with her dog Ruby.
---
Vice President Shireen Datta gtgradswevp@gmail.com
Shireen is a Masters student and researcher at the Aerospace Systems Design Laboratory, where her current work explores process optimization for space debris mitigation and advanced aircraft concepts. Before this, she obtained her undergraduate degree in Mechanical Engineering from Trinity College Dublin and interned at Jaguar Land Rover and IBM. Alongside her goals to build a career in sustainable space systems, Shireen aims to be a lifelong advocate and enabler for gender/racial minorities to succeed in engineering.
---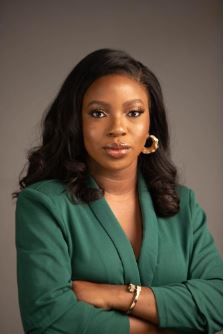 Vice President Ojuolape Oghenetega gtgradswevp@gmail.com
Ojuolape Oghenetega is a PhD student in Chemical Engineering at the School of Chemical and Biomolecular Engineering. Her research focus is on testing materials for adsorption of VOC biomarkers for COVID-19. She holds a BSc. in Chemical Engineering from the University of Lagos, Nigeria. When she's not in the lab, she enjoys cooking, traveling, and reading.
---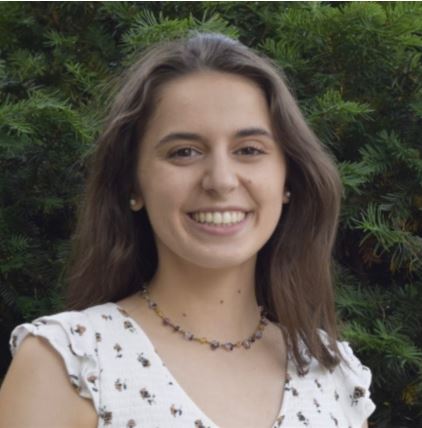 Secretary Michelle Reckner gradswesecretary@gmail.com
Michelle Reckner is a first-year Ph.D. student in Civil Engineering, focusing on Construction and Infrastructure Systems Engineering. She graduated from the University of Delaware with a Bachelor of Mechanical Engineering degree. Her current research revolves around flood risk mitigation and adaptation in Savannah, GA as it pertains to infrastructure. In her spare time, she likes to sing, embroider, take care of her plants, and relax outside.
---
Advisor Maria Warren mariawarren@gatech.edu
Maria Warren is a Civil Engineering Ph.D. Candidate at Georgia Tech.She graduated from the Illinois Institute of Technology with a B. S. in Civil Engineering. Her research involves application of experimental methods and fracture mechanics to understand the residual behavior of steel structures under dynamic loads. Besides enjoying her work in the lab, Maria likes to play soccer, travel, and hang out with her dog.
---
Marketing Chair Jui Patel jpatel448@gatech.edu
Jui is a Digital Media Masters student at Georgia Tech, where her current work explores interactive narratives, UX/XR design, and game design. She completed her undergrad in Computer Science from Vellore Institute of Technology, Chennai, India and then she worked for two years at BlackRock as a software developer. Alongside her goals to build a career as a designer in Tech, Jui loves dramatics, dancing, and listening to music. Her dream workspace would be a mix of creativity, fun, and technology.
---
Academic Chair Julia Tepper jtepper9@gatech.edu
Julia Tepper is a first-year Masters student in Aerospace Engineering, and a researcher within the Space Systems Design Laboratory. She is passionate about space exploration and human space travel, and her research aims to solve complex space system design and optimization problems using mathematical modeling.
---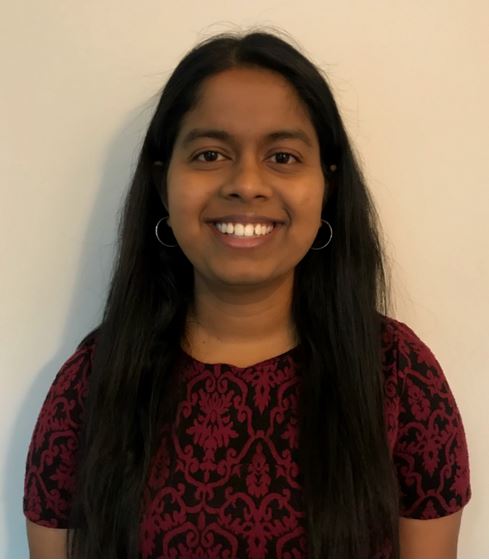 Social Events Chair Manya Subbaramaiah msubbaramaiah3@gatech.edu
Manya is a third year PhD student in the Aerospace engineering department working in the Ben T Zin Combustion Laboratory. Her research focuses on high pressure turbulent flame analysis. She completed her undergraduate degree in Aerospace Engineering from Purdue University. As the social events chair, Manya hopes to provide a safe and fun space for fellow women engineers by organizing events outside of graduate school classes and research.
---
Industry Chair Adrija Goswami gtgradsweindustry@gmail.com
Adrija Goswami is a first-year Masters in Cybersecurity student. She is part of a project which involves secure storage of biometric data that is used for password authentication, as it is a growing concern among people who do not wish that their biometrics be stored and misused by the application they are using. She is an advocate of having more women in engineering, particularly in Cybersecurity. She enjoys socializing, reading, writing, and traveling in her spare time.
---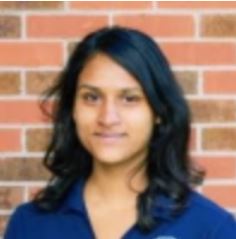 Social Media Chair Deepali Balasubramani dbalasub3@gatech.edu
Deepali Balasubramani is a Biomedical Engineering Masters Student currently working on her thesis project in Immunoengineering. She graduated from Indiana University Purdue University Indianapolis with a B.S. in Biomedical Engineering. She enjoys working out, spending time with family, friends and her cat! She aspires to be an immuno-engineer contributing to global health immunotherapy research and development.
---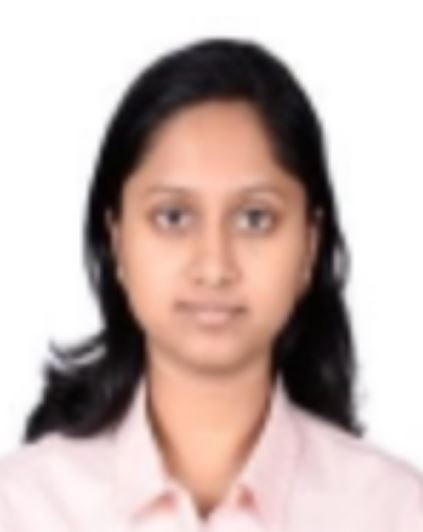 Aerospace Engineering Department Representative Gayatri Navya Narayanam navya9@gatech.edu
Navya is a PhD student and researcher at the Aerospace Systems Design Laboratory, where her current work explores propulsion systems of Hybrid electric aircraft engines. Before this, she obtained her Master's degree in Astronautical Engineering from University of Southern California and interned at Indian Space Research Organization. Alongside her goals to build a career in propulsion systems, Navya aims to be a lifelong advocate and enabler for gender/racial minorities to succeed in engineering.
---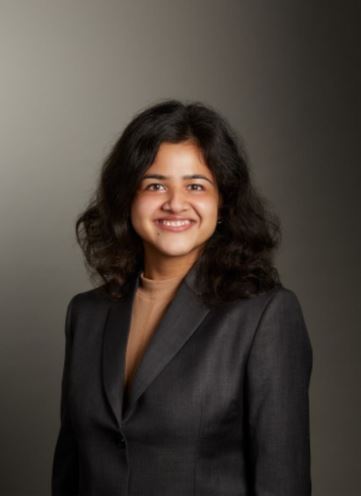 Industrial and Systems Engineering Department Representative Atrima Ghosh aghosh46@gatech.edu
Atrima Ghosh is a First Year MS student in Analytics at the Georgia Institute of Technology. She has done her Bachelors Degree in Electronics & Communication Engineering and received her MBA from the Indian Institute of Management, Ahmedabad. Besides enjoying working at the intersection of Technology and Business, she likes traveling, fiction and adventure sports.